Wieden Hall

Named in Honor of: Dr. Clifford O.T. Wieden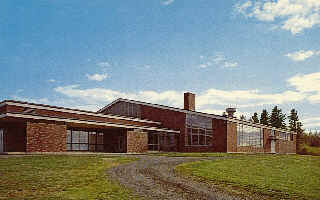 Wieden Hall's construction began in 1959, but the new multi-purpose building was not completed until 1960. That year, on April 2, 1960 the new building was dedicated as Wieden Hall, in honor of President Clifford O.T. Wieden. This structure was built to house a gymnasium, some classrooms, and an auditorium to seat 400 peoole.
Over the years there have been various renovations to Wieden Hall, making it a larger structure than when it was originally built. Space that has been added include the music wing (Music Room - in 1966), the ceramics lab, and the back part of Wieden Hall that is behind the gymnasium.
Now, Wieden Hall is a very important structure to this campus. Not only does it contain the gymnasium, auditorium, and classrooms, but it also contains the Athletic Hall of Fame Room, the athletic training room, the weight room, the fitness center, the ceramics lab, various faculty offices, and the office of the Director of Athletics.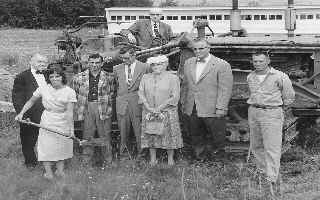 The groundbreaking ceremony for Wieden Hall.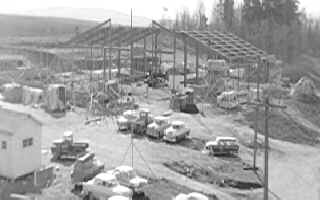 The construction of Wieden Hall.

Page created by: Lynda C. Stawasz
Page Updated: April 23, 1998
Library Web Pages Maintained by: Eric Brissette